Give the Gift of Life
In the United States, donated blood saves a life every two seconds and 36,000 units of blood are used daily. That's why blood donors are so important. From surgery to fighting cancer to giving birth, blood donations are used to save 12,000 lives a day, and your single donation can save up to three lives!
During the summer months, blood donations experience a drastic decline. Sadly, the demand for blood during these months is at an all-time high.
The team at Dental Implant & Oral Surgery Specialists of Iowa is excited to partner with ImpactLife to launch our first community blood drive. Help us save lives by scheduling your appointment to donate blood.
Event Information:
Wednesday, August 4, 2021
8:30 AM–11:00 AM
Dental Implant & Oral Surgery Specialists of Iowa
1275 N Center Point Rd
Hiawatha, IA 52233
All donors will receive a voucher for an ImpactLife long-sleeve quarter-zip performance pullover or a $10 gift card from their choice of Amazon.com​, Dunkin' Donuts​​​, Lowe's, Target, Starbucks, or Walmart.
Donor Requirements:
You must be at least 17 years of age (or 16-year-olds can donate but must bring a signed ImpactLife parental consent form).
Donors must weigh at least 110 pounds.
You should be in good health.
Eat a healthy, well-balanced meal 2 hours ahead of your donation.
Stay well-hydrated the day before and the day of donation (water is best).
A government-issued ID will be required.
CDC guidelines require masks to be worn in healthcare settings for both donors and staff regardless of vaccination status.
Prior to arrival, donors can complete the EarlyQ health history questionnaire online. Once completed, take a screenshot of the QR code or print out the confirmation page and bring it with you.
Appointments:
Schedule your donation appointment today. We thank you for your commitment to saving lives.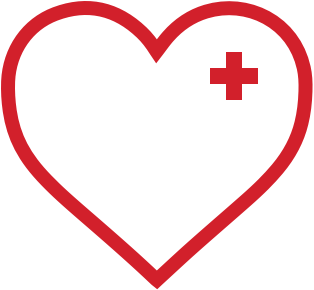 Is it safe to donate?
Yes! Blood donation is a part of essential medical services. All Community Blood Bank staff members are screened daily and wear face masks at all times. Volunteer blood donors are also screened at the registration table with temperature checks and questions pertaining to COVID-19 exposure. Hand sanitizer is available at the registration table and throughout the donation process. Staff members constantly sanitize donation beds and common areas between donations. We also encourage donors to wear a personal mask throughout their donation.